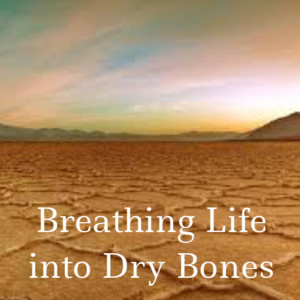 When I was about 7 months pregnant with my son, my second child, the wild woman in me started to rise up. I hope you know her. We don't talk about her much in Western culture and she certainly doesn't get ladylike points. But you have felt her, and she's there within even if she has been smooshed down so far that she's only taking up residence in your toes. She's the fierce mother hen that rises up within when you see someone being mistreated. She's the fire you feel in your belly when you've been aroused. The wistful longing that takes over when you look out over a field and get the urge to run- the choking kind of need, of want for more. Clarissa Pinkola Estes gave me a name for her when I first picked up Women Who Run With the Wolves in graduate school. (Please, please if you are a woman read this book. And if you're not, buy a copy and give it to a woman… and then you may as well read it too.) So when I started to prepare for Baby Boy's birth it was my wildish self that I felt awakening more every day.
When I gave birth to my daughter I was a different woman. For one, I wasn't a mother yet. I hadn't experienced cut off my right arm for you love or stared at 10 round piggy toes like they were the key to my very existence. I certainly wasn't bold. That's an attribute that I'm still learning and a role I'm practicing. Hers was not an uninformed birth by any means, but it was not an empowered one. I was induced at 10 days past my estimated due date because I truly didn't think I had the option of saying "no". But I knew she wasn't ready yet. An early manual rupture of membranes (water breaking) with a long labor lead to infection and a fever. Add back labor and pitocin and I made the decision to get an epidural. Somehow I knew all along that an induction would eventually lead to a c-section and 28 hours later that is exactly what happened. Her birth story is only beautiful because it gave me her. Isn't that sad? Shouldn't it have other redeeming qualities? Yes, it should. And it does. I got to see my family come through and support me in the most sacrificial way possible. While I labored down and then pushed for hours and hours my mom, husband and sister took turns holding my legs and feeding me ice chips…until 4am people. 4am. Now that's love. But her birth? Her actual birth? Well it was surgery and I hadn't wanted that. Not because a c-section isn't birth but because I hadn't prepared for it to be, and I didn't know how to make it a beautiful, spiritual experience. It left me feeling empty- like a mere vessel whose existence was importance but feelings were not.
The story of my healing from birth trauma and postpartum depression is one for another day. The story of the Wild Woman? Let's get back to her. So there I was, 7 months pregnant and suddenly faced with Her. I don't know how far down I had pushed my wild woman. She wasn't all the way down into my toes, but I certainly hadn't been living with her living and breathing through me. When I picked up Women Who Run With the Wolves the words struck a chord like they hadn't in their first reading. In particular, I resonated with the story of La Loba: Wolf Woman. The story of La Loba can be found in various forms from Eastern Europe all the way to Mexico. Always, she is an old woman, crawling and creeping through dry river beds and canyons, mountains and forests in search of old bones- wolf bones in particular. And when she has collected enough bones to create an entire animal she sings over the bones and breathes life into them. Slowly the skeleton begin to flesh out until it is alive, strong and covered with fur. It is her job to awaken the animal and give it vitality once more. At the time, reading this story I had no idea why it resonated with me. But it did and even all through my labor with my son the story kept coming back to me.
I know why now. I know why and it chokes me with tears of deep deep gratitude. You see my birth with Baby Boy was almost identical to my birth with Little Miss. I was induced with her at midnight and went into spontaneous labor with my son also at midnight. Both babies were posterior facing and gave me excruciating back labor. I had a fever for both of their deliveries. Both labors were 28 hours, ending at 4am. They were born weighing an ounce apart. At first I didn't understand why Baby Boy's birth had to be so similar to his sister's. Why couldn't my body figure out how to deliver a baby in less than 28 hours? Why, through all of my exercises and attempts to get him facing the right way did he still insist on being posterior, making labor and delivery incredibly difficult and painful? Why couldn't I get through labor without an epidural? And to all of these questions, I finally have the answer. "Because", God says, "don't you see? I was gathering the bones. The bones of your first delivery- the bones that were left dried out and scattered when your dream of a natural birth died. I gathered every little piece that told the story of your daughter's birth and I redeemed them." See my birth with my son was hard, but the ending? Oh the ending. The vaginal birth that healed me. The act that brought me back to myself and showed me courage that I did not know I had. The reason it had to resemble my daughter's was so that I could see that the pieces didn't matter. It didn't matter that I chose an epidural or that I didn't have a 6 hour labor. The life behind the birth is what matters. The breath. The existence. The love.
It matters that we are heard and honored in birth. It matters that we feel respected and valued. It matters that we have options and the knowledge to make healthy decisions. I have known both sides of this coin and the flip side? It's beautiful. It's beautiful regardless of the outcome. When God woke up those old bones He woke me up with them. And I am thankful. So very very thankful.